Your Friendly Neighborhood Car Specialists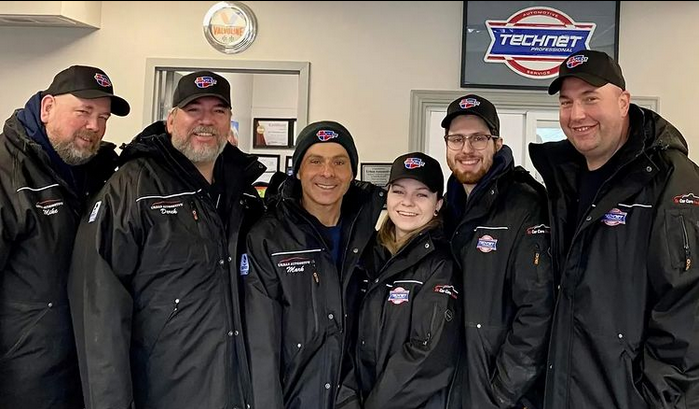 Urban Automotive prides itself on being your go-to resource for car maintenance and repair in Oakville. As a family-owned and operated business, we bring an exceptional blend of expertise, commitment, and community spirit to the table.
Founded by Michael Urban, an RSE-certified professional with a penchant for quick wit and quality bourbon, we've been serving Oakville residents with top-tier auto services for nearly two decades. Our team boasts a cumulative 150 years of experience in the automotive sector, working on domestic, import, and luxury vehicles alike.
We believe in not just fixing cars, but also in building relationships. That's why we maintain constant communication with our customers through our text message service, giving you real-time updates about your vehicle's status. And to ensure absolute transparency, our digital vehicle inspections feature photos and videos, letting you see exactly what's going on with your car.
Our facility is equipped with cutting-edge diagnostic tools and a spacious service area, featuring a 19-ton alignment hoist. But it's not just about what's under the hood. We also provide a complimentary "Concierge Cadillac Service" to shuttle you around Oakville while we work on your car. Need to pick up your vehicle after hours? No problem – our lockbox system makes it easy and contactless.
And if you choose to wait at our customer-friendly lounge, the "Customer Oasis," we offer free Wi-Fi, charging stations, and what many consider the best free coffee in Oakville.
At Urban Automotive, we stand by our work. Our North American wide warranty guarantees our workmanship and top-quality parts for 36 months or 60,000 km. That's three years or 60,000km of coverage for nearly all repairs we undertake.
Our services range from basic maintenance like oil changes and inspections to more complex tasks such as electrical diagnostics, air conditioning repairs, brake work, engine tune-ups, and more.
Meet the People Who Make Urban Automotive Great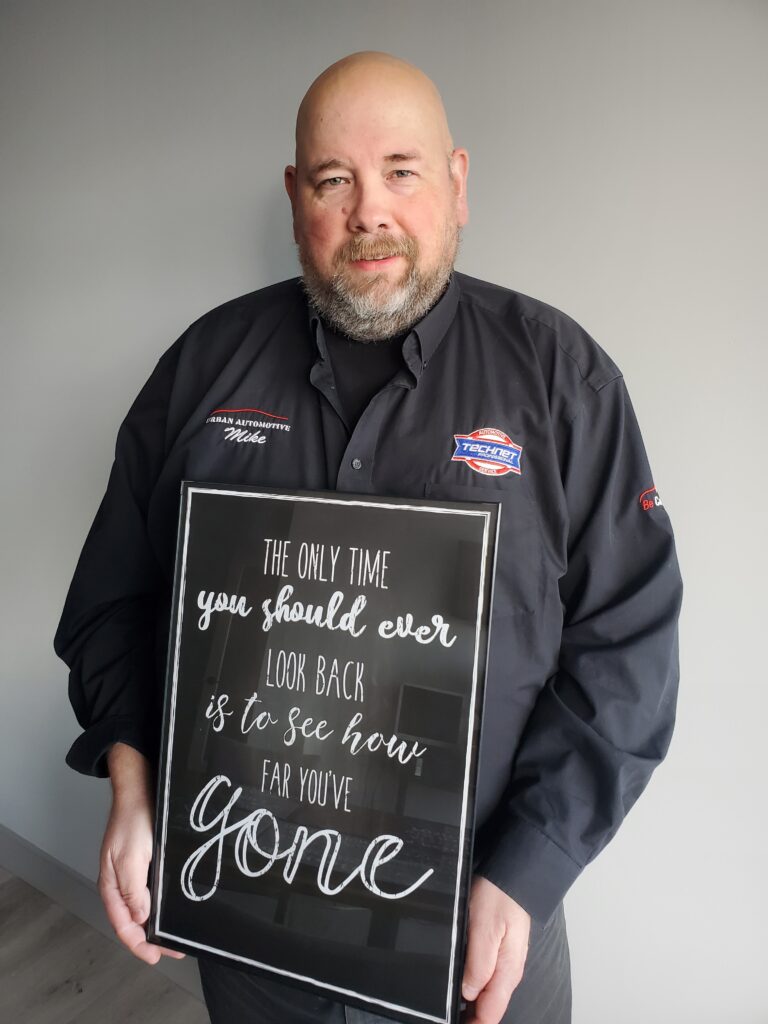 Michael Urban, RSE (Proprietor): A man of humor and bourbon, he's the boss because he's never been a fan of taking orders.
---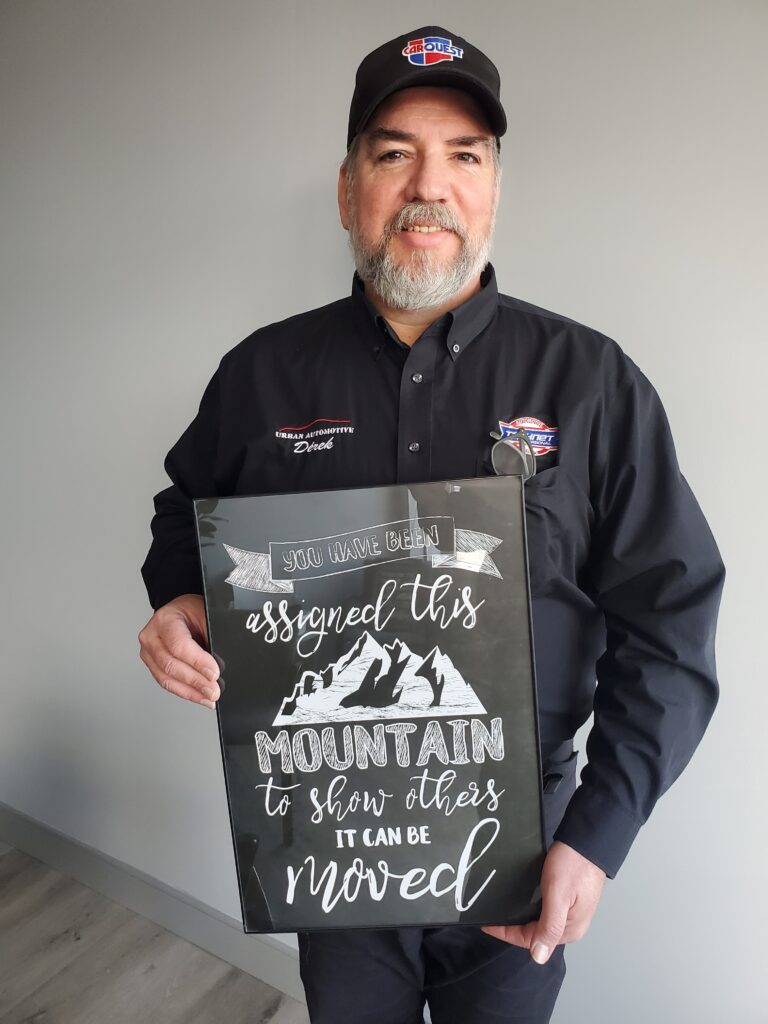 Derek Elliott (Chief Operations Officer): A customer service savant with a love for piano playing and honey crueler doughnuts.
---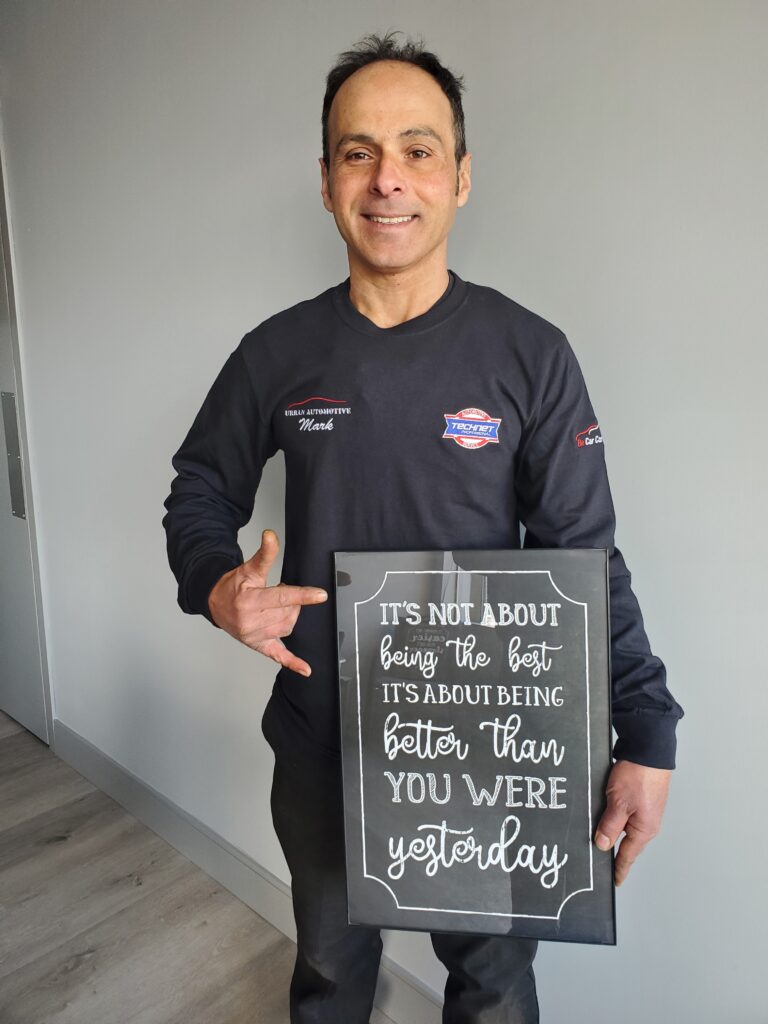 Mark Borges (Technician and Comic Relief): Known for his singing at work, he's a fan of double chocolate muffins and M2M coffee.
---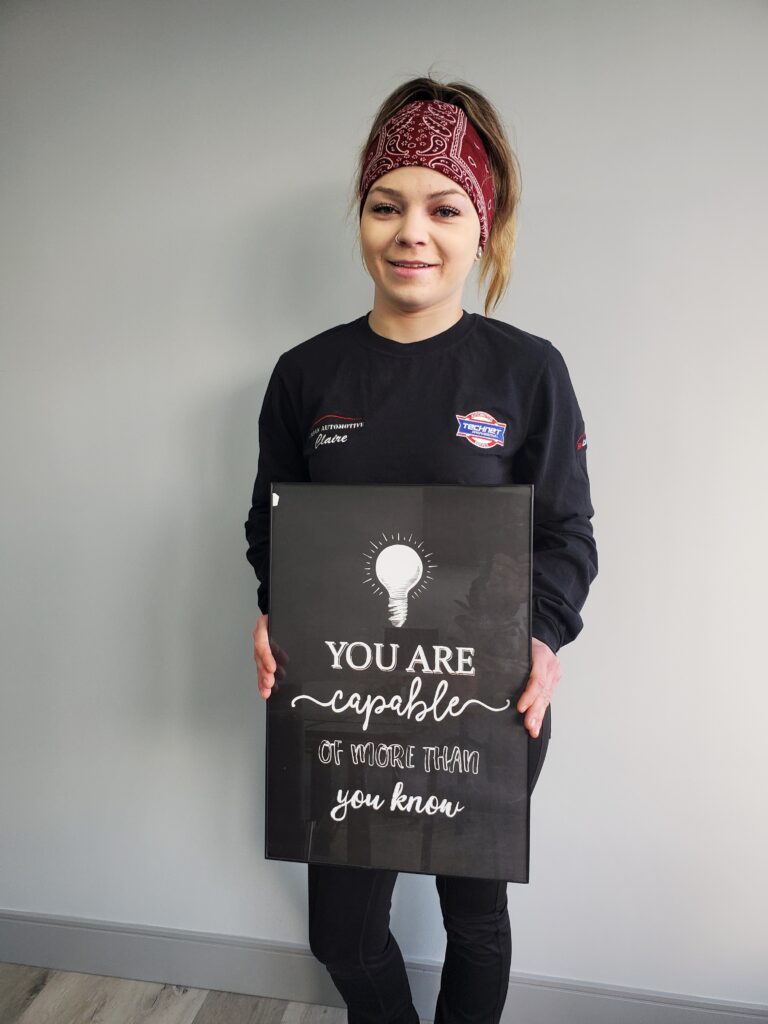 Claire Hawkins (Apprentice Technician): Small but mighty, Claire is passionate about her trade and enjoys rugby and tattoos.
---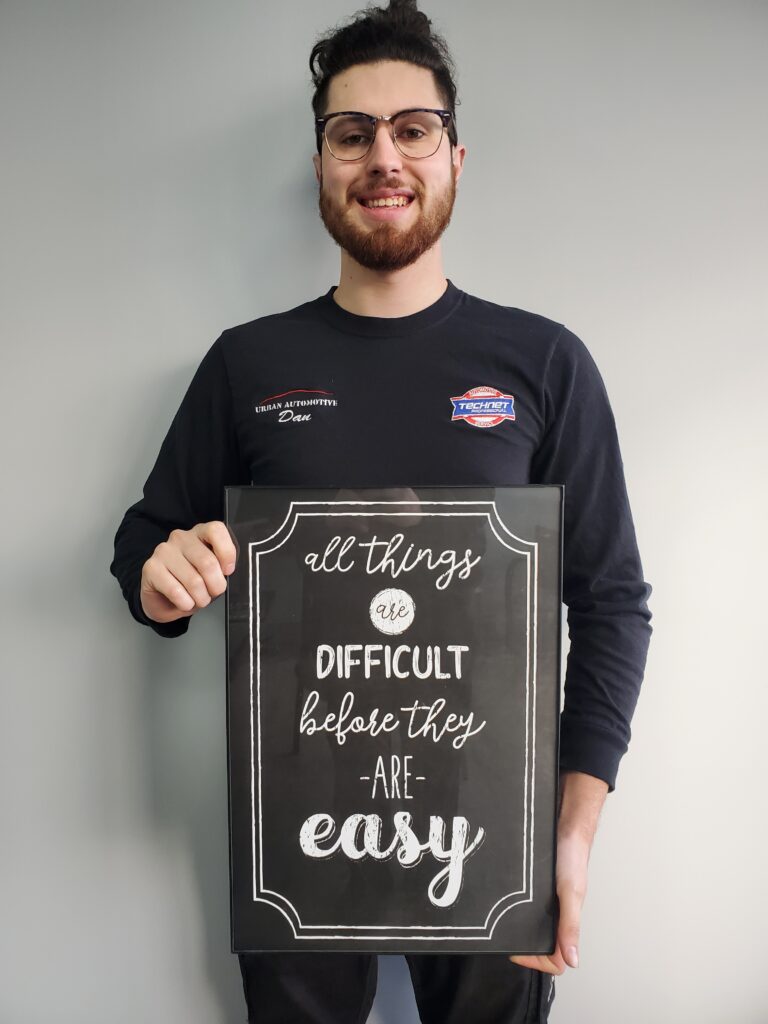 Dan Brown (cut his man bun recently…) The thickest hair on our team which makes everyone else jealous…
---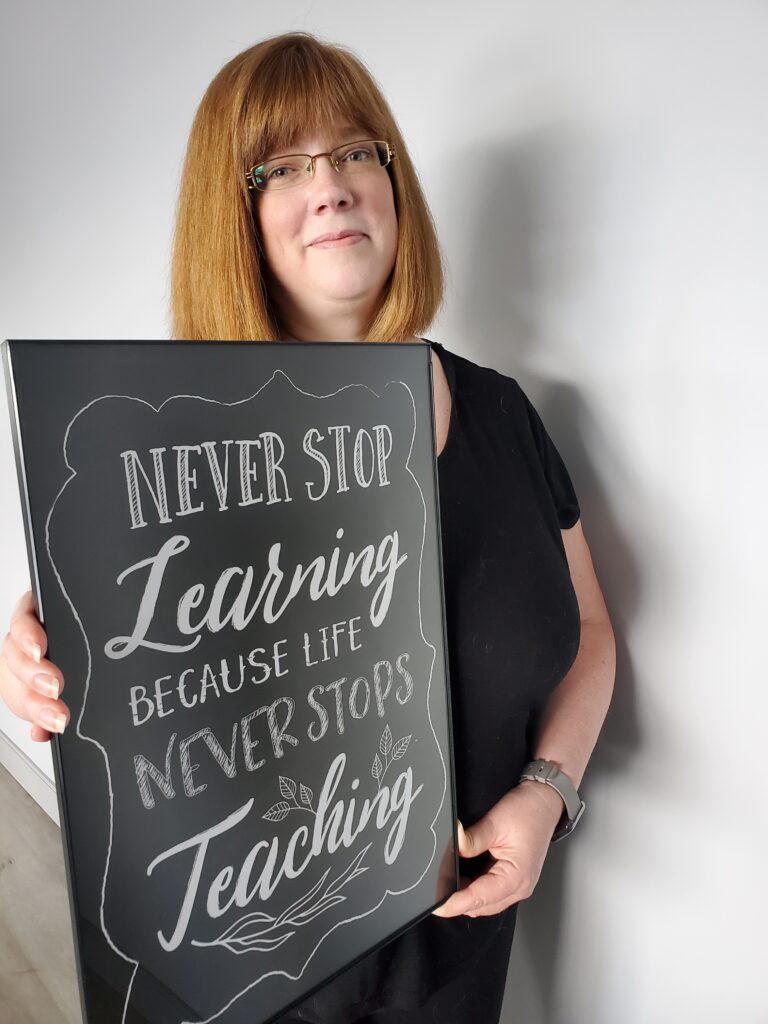 Amy Lynn Urban (Marketing and Advertising): Our resident vegetable lover and Christmas enthusiast, who's also great at spoiling your dogs.
---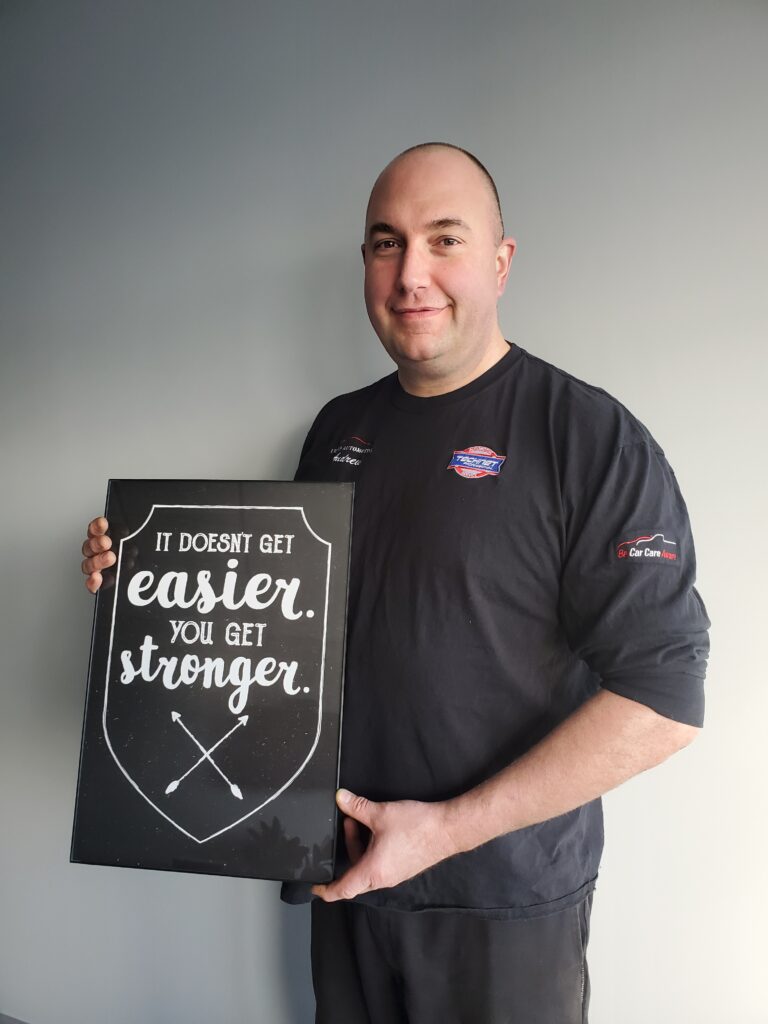 Andrew Douglas, RSE (Senior Technician): Detail-oriented perfectionist and unofficial dishwasher re-organizer, he's also an avid fan of Honda vehicles.
---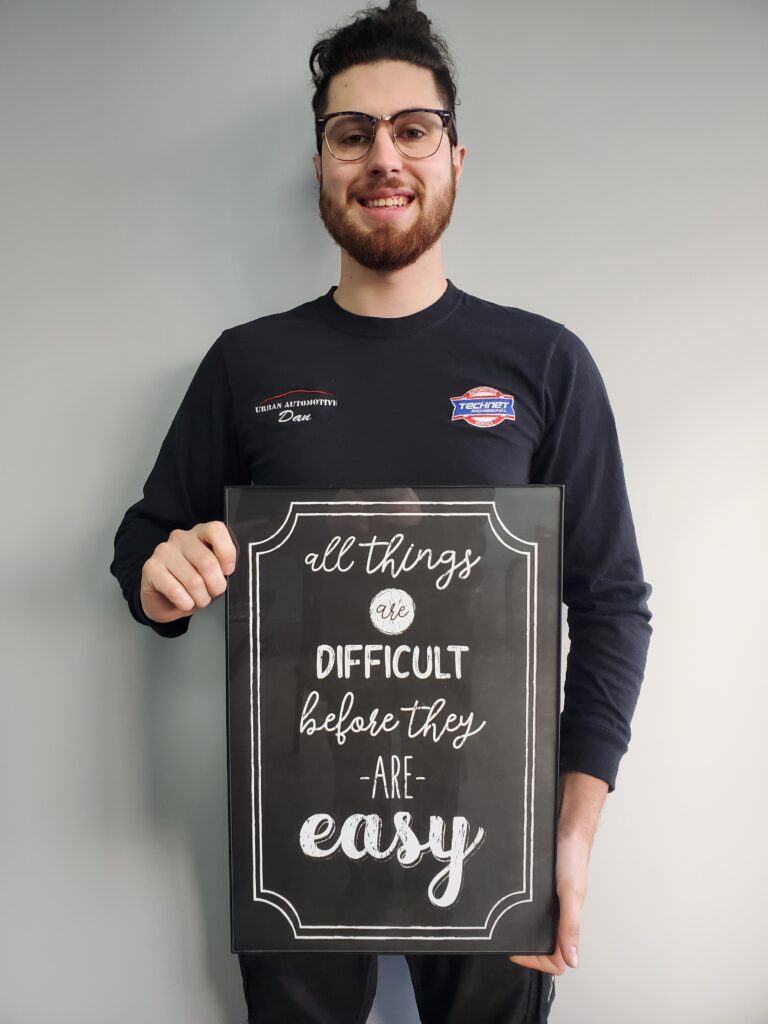 Dan Brown (Apprentice Technician): Man bun enthusiast and sweet tooth extraordinaire, he's the proud owner of the thickest hair on our team.
---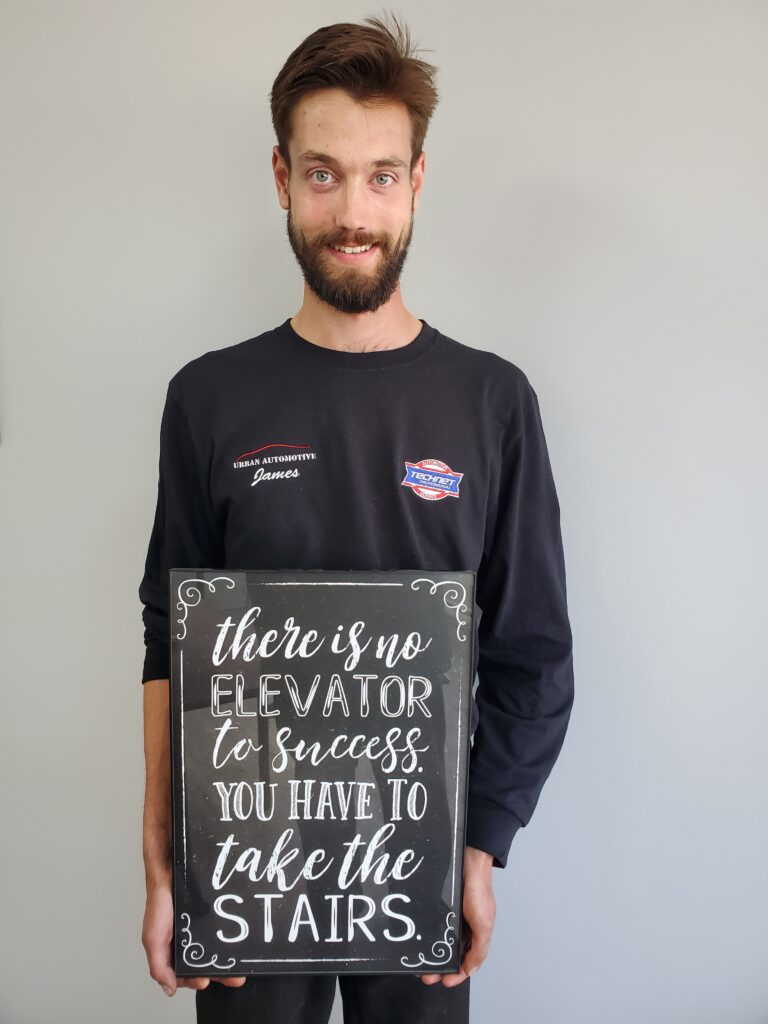 James Sullivan (Apprentice Technician)
The tallest member of team Urban. His knowledge of history is so frightening that the team swears he is a time traveler.
---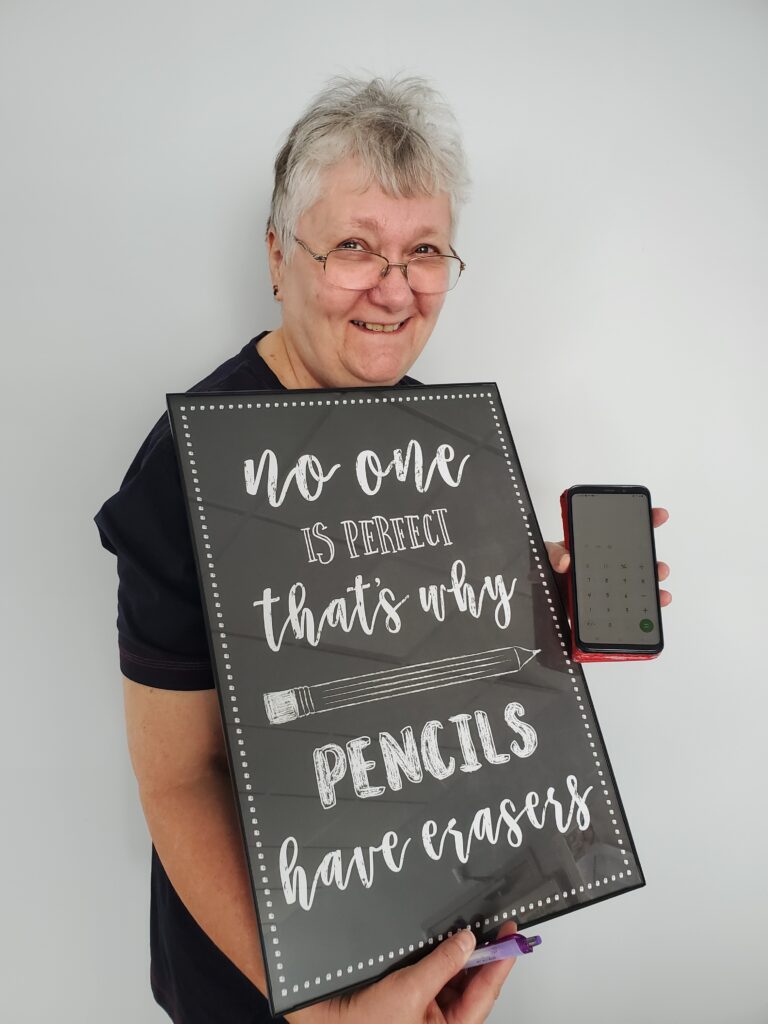 Liz Wilson (Accounting): Our number-loving former Air Force member keeps the gears turning at Urban Automotive.
---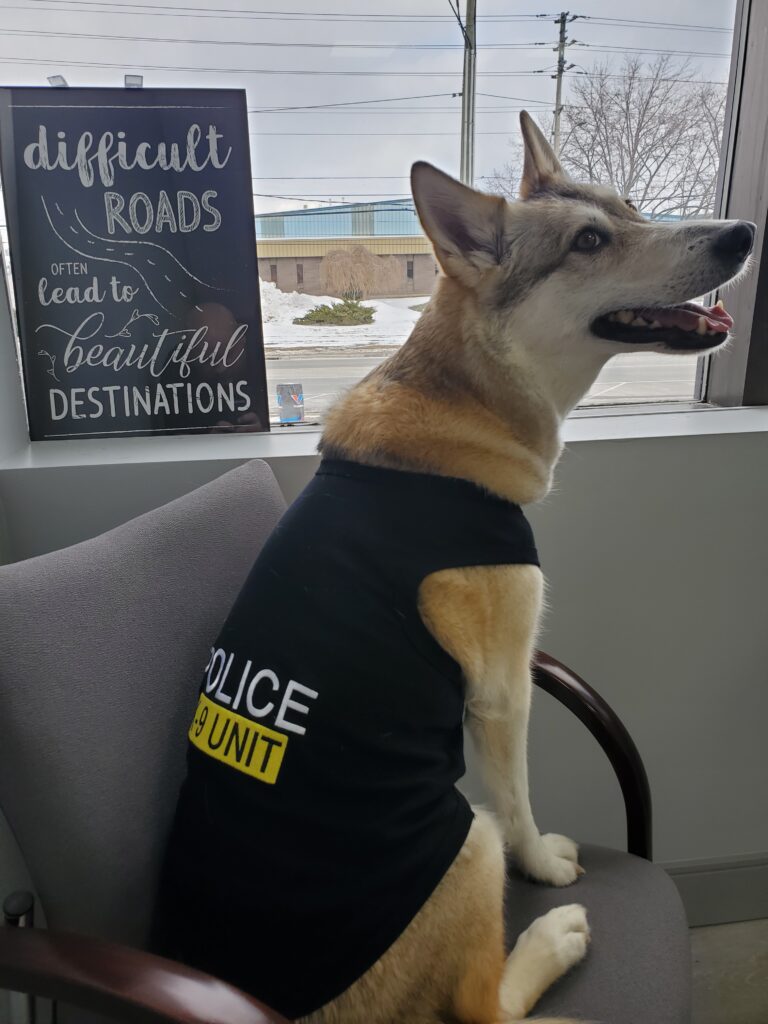 Nina Urban (Head of Security): A former junkyard dog, she loves rides in Daddy's truck and will gladly accept treats in lieu of formal currency.
---
We invite you to experience the Urban Automotive difference for yourself. Call or click now to schedule an appointment with us. We're knowledgeable, friendly, and always ready to assist you.